It's time to say goodbye to 2017 and welcome 2018 in style!
Christmas has just left us and every one is now busy in planning New Year! Yes, after Christmas we just have one week to New Year.
How do you plan to celebrate the New Year? Big, small, or somewhere in between? Well, whatever you may be deciding to do on 31st Night, just make sure you have got all the basic party essentials. Whether you're planning to have a small get-together with family or a blowout bash for all the gang, you must be party-ready.
What first you can do is to start doing online shopping! Yes, with New Year is around the corner, it becomes difficult to go to the market and shop all the neccessary products. With Lazada, you can buy some amazing stuff that can bring a huge change to your New Year party eve.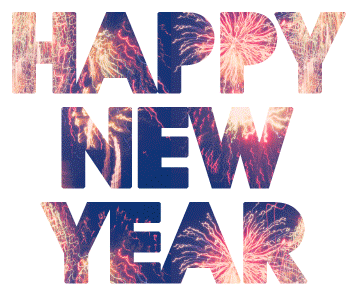 You can prepare your online shopping cart and load it with some essential party supplies such as glitter, poppers and tons of confetti. These items are very helpful in decorating your house, which you can easily shop from Lazada.
The new year is just one week away from today! So, if you've got the party hostess desire and want to plan the New Year's Eve party that will ring in 2018 for you then check out these 5 party essentials that are sure to help the good times roll.
#1:

Ring in 2018 by cutting a cake
Cake cutting is the best and the most important part of any party. It is just a way to make your party interesting, as well as guests, love cake too.
Say anything you want with this sweet taste cake, and can customize with any flavor of your choice. Ring in 2018, celebrate a friend's coinciding birthday or simply say sayonara to 2017 and see what the next year brings.
#2:

Decorate your house with good stuff
When the clock strikes midnight then it's time to say Happy New Year then the last thing anyone wants is too much light. Yes, the reason can be many as people want to have some personal time with their loved ones and a big flashlight can make them uncomfortable.
Here, you can buy disco and special wire LED lights that are party perfection. They add quite a bit of glow that makes everyone look their best without drowning out the mystery of the dark. You can even decorate with balloons and confetti is a great option too.
#3:

 Cocktail Glasses and other Crockery
When you are celebrating the day then celebrate it with full swing. Yes, a cocktail glass is a must as every party includes wine and alcohol and these glasses are a must-buy.
A set of cocktail glasses was practically made for celebration and parties; what can be better than entering into new year?! The fading golden dot pattern is stylish on any day but positively perfect for New Year's celebrations. You can easily buy this online from Lazada and your party will be filled with celebration mood.
#4:

Wear party headbands
Party headbands are a style statement that makes you look that you are in party mood. So, if you wish to have your best look then these New Year headbands are a must buy.
This set of headbands are specially made for 2018 literally! Add them to your celebrations for a little extra flair and excitement for what's to come. You will surely look the best and will start the fresh year with excitement and fun.
#5:

Pretty dresses to wear!
Yes, this cannot be forgotten as the dresses will make you look stand ahead from the crowd. You can't simply choose any dress but this selection has to be made keeping all your friends and theme party in ming.
You can check out online store Lazada where you will find some of the best looking dresses which you can make your look different.
Hope you will have a great eve on 31st December night with these essential party supplies!